SUMMER WAVE
BEACH ESSENTIALS
Get ready to hit the beach in style with our printed and customized Summer Beach Essentials.
From flip flops to beach bags, beach towels, sunglasses, t-shirts, water bottles, shorts and much more, we've got you covered for all your fun in the sun.
Personalize your gear with stylish designs and make a statement wherever you go.
Don't miss out on this limited-time summer promotion!
ORDER NOW!
AND BRING YOUR BEACH GAME TO THE NEXT LEVEL!
CREATE
|
GIVE
|
CONNECT
During this holy Ramadan!
CREATE
Express your creativity withour online design tools, andCreate unique gifts for yourloved ones during Ramadan.

GIVE
Spread joy and develophealthy habits of kindnessthrough gift-giving duringthe holy month of Ramadan.

Connect
CONNECT with your lovedones during Ramadan bycustomizing a gift with ouronline tools.

ORDER NOW AND SHOW THEM HOW MUCH YOU CARE
SUMMER BEACH ESSENTIALS
SUMMER WAVE OFFERS
15% OFF 
3 BEACH ESSENTIALS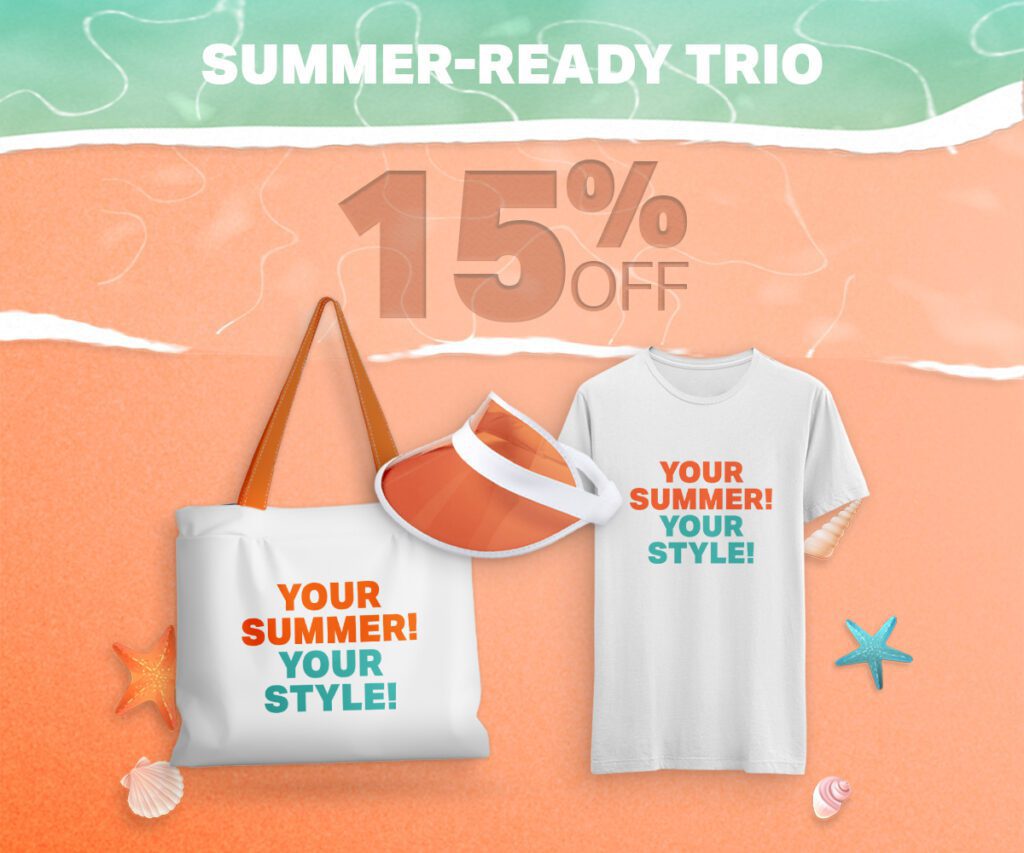 20% OFF
4 BEACH ESSENTIALS
25% OFF
5 BEACH ESSENTIALS